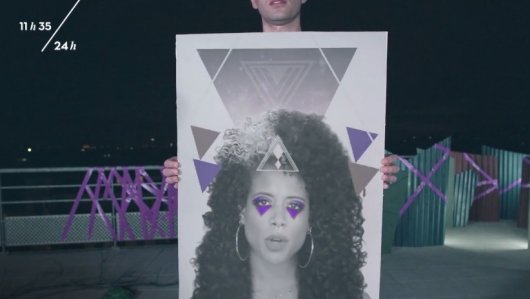 You should know the drill by now. If not, check out our previous monthly lists.
Here are the Best Music Videos Of May 2013, presented as a continous YouTube playlist that ebbs and flows quite nicely. Two hours of everything, from hip-hop to rock to pop, and from stop-motion to exoctic locations, vfx and on and on and on.
1. There's a Hugo And The Prismatics video for "Le Mystere" that isn't available on YouTube. Unless you're actively suing them, or have some next-level marketing/monetizing plan that's preferable, your video should be on YouTube.
2. I try to keep these lists within spitting distance of 20 videos. This month we're above 30. Has to leave off great stuff that would normally make my short list, but this month was threatening to go super long.
THE BEST MUSIC VIDEOS OF MAY 2013