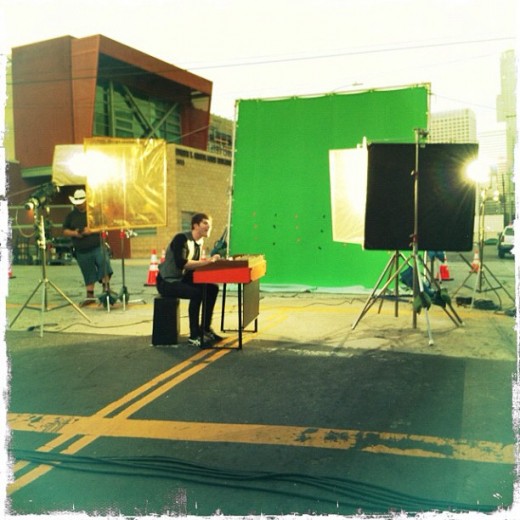 Kids all across Los Angeles find themselves glowing with inspiration as they seek each other out to the sounds of this latest hit by Owl City aka Adam Young.
Ethan Lader, director:

"We shot right outside downtown Los Angeles using the city skyline for our main performance. For the intro and first verse we shot Adam against a green screen where we recreated a dramatic sunset. And yes, the Parkour free runner guys jumping across buildings are really jumping across buildings.  

I wanted to convey the idea that we're all connected,. That's why the first glowing chest comes from an ordinary kid in his bedroom and evolves into that big march in the last shot of the video. Adam's music motivates this moment in time that comes full circle and finds him near the end."
--> watch "Shooting Star"

Owl City
"Shooting Star" (Universal Republic)
Ethan Lader, director | Jonathan Montepare, producer | Rockhard, production co | Simran Brown, rep | Brian Garbellini, DP | Dot & Effects, vfx