By
Victor Smith
on March 7, 2017 @ 9:16am PST | Comments (0)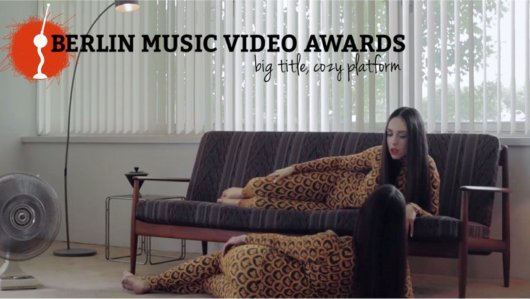 The Berlin Music Video Awards 2017 will take place from the 17th to the 20th of May at the brand new Nuke Club in Friedrichshain, heart of the artistic hive that is Berlin.
The independent international music video festival, which celebrates this year its fifth birthday, was born with the idea of offering talented known and unknown filmmakers a platform to network and share their art. The Berlin Music Video Awards have become one of the most important events in the European music video industry.
As you can see from last year's ​highlights​, the BMVAs are a melting pot for established and up-and-coming artists, gathering them in a unique, cozy atmosphere that brings the music and film scene together.
Differently from other Festivals, which draw attention only by means of big names and bombastic shows, the BMVAs not only favour promising new artists but also celebrate music videos as an art form.
When it comes to music videos, the BMVAs are one of the biggest sources of new talent, taking a bold step forward to give visibility to promising artists with a unique approach.
Whether they're signed or unsigned, whatever country they come from or what kind of music they make, all artists are encouraged to submit their videos and join the Festival.
This year's announced nominees include big names such as Trentemøller, The Weeknd and Massive Attack, but also talented new faces like BEMY, Silent Strike and Zou.
Artists are welcome to submit their music videos until the 15th of March. For any additional information you can visit the BMVA website ​here​.