Azealia Banks "ATM Jam" (Clarence Fuller, dir.)
By
Laure Scott
on July 23, 2013 @ 3:00am PDT | Comments (0)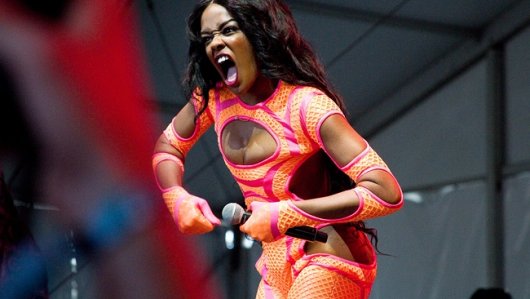 Independent Representative
Recent Tweets
Lol that was dirty!!!! #Cavs

RT @calscruby: you don't got shit to celebrate... enjoy your party though

So I know there is gonna be ALOT of "feel a certain ways" about who you want to see do his music justice---but you gotta put that aside yall

It's hard editing and ranting and running in airport. I didn't realize my gate bout to close. Don't wanna get fired in the name of Prince

I've been gettin earfuls from in/outside the Purple Circle concerning inclu/exclusions of his estate/work/memorials/tributes who in who not.

Please tell me it's going to be called "Kylie Jenner Sex tape FEATURING Tyga".

Uh @VirginAmerica how y'all got a plane a Twitter but no app!?! Come on now!

WEEKEND AT BERNIE'S REBOOT: (comedy) 80 year old senator elected President, dies of stroke. Staff puppets corpse to pass legislation.