Azealia Banks "ATM Jam" (Clarence Fuller, dir.)
By
Laure Scott
on July 23, 2013 @ 3:00am PDT | Comments (0)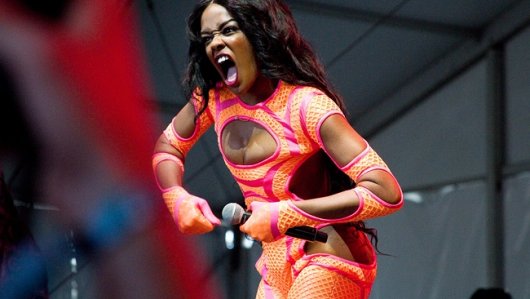 Independent Representative
Recent Tweets
I don't crowdfund because I don't want to owe the audience anything. I don't want to make subconscious decisions trying to please them.

Girl, your body is so hot I would photoshop a celebrity's face over it.

When 1st saw this, I thought it was from the new Coen Bros' film DR. LEBOWSKI, starring Fred Armisen. https://t.co/DklffmVqxS

Frank Ocean's Spotify playlist and list of favorite films are both super eclectic and superb.

My Chemical Romance and Linkin Park is dad rock now.

Does anyone actually like music or do you just want exposed parties, hate on each other, while jerking yourselves off to McChickens.

Your mom will still leave your dad for any Backstreet Boy. Fact.

Is Trump's doctor really just a 3D printed version of the Peter Stormare character from Minority Report? https://t.co/kQvdIMF8Uq

I was watching John Hughes films last night and thought those evil rich white guys are such unrealistic caricatures oh wait Trump.

Embarrassing moment: Saying the phrase "don't quit your day job" to someone you find out later is unemployed.