Azealia Banks "ATM Jam" (Clarence Fuller, dir.)
By
Laure Scott
on July 23, 2013 @ 3:00am PDT | Comments (0)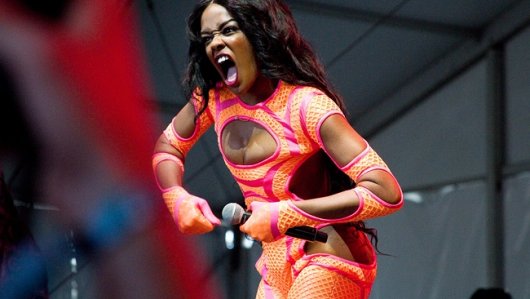 Independent Representative
Recent Tweets
"... there's this panic because you don't know yet the scale of disaster you've left yourself open to." NeverLetMeGo by Kazuo Ishiguro 2/2

I figure I just keep making things I like and people will come around eventually, or I die starving and penniless with no teeth.

@MLSist Absolutely! And 'not improving as fast as competition who had more room to rise' could be fire-able, but 'worst ever' is a stretch.

England leaves EU, Trump is President, global warming melts ice caps, ISIS overtakes middle east, drug resistant superbugs. Have fun, kids.

RT @infinitefeels: I still feel like Detention is a grossly underrated movie

Tonight's tweet storm brought to you by DETENTION IS UNDERRATED. Thanks.