Azealia Banks "ATM Jam" (Clarence Fuller, dir.)
By
Laure Scott
on July 23, 2013 @ 3:00am PDT | Comments (0)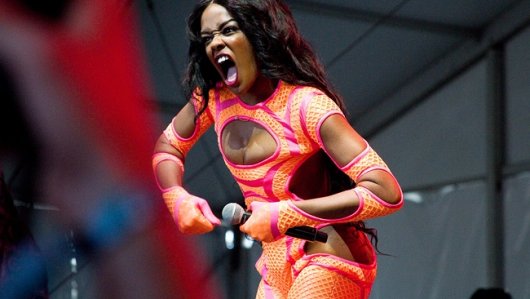 Independent Representative
Recent Tweets
He did a stellar job. you never know how Hollywood leans w "sending messages". White Elephant of the night was "add… https://t.co/dJ62EyA7cX

RT @JennKaytin: An alternative universe where John Legend played Ryan Gosling and Ryan Gosling played John Legend in La La Land.

I dunno. I see tourists drive past my neighborhood all the time. They're much fatter. Hmmm...

@JRudis what about the cats? Emmett is my favorite.

@TomiLahren or if you can't show up to a dinner where jokes are going to be made about you, you're a ❄️

Calling it now: Streep is gonna read 's tweets

Nerds: Fuck you Kahn. TORQUE. You will always be one of us.

*grabs popcorn* here for Halle comments

Oscar is a naked man in Hollywood holding a sword over his dick. AKA homeless.

I love actors though. They are the reason we do what we do. It's all on them to make sure our efforts are worth it.

I gotta stop making shit Hollywood don't like.