Azealia Banks "ATM Jam" (Clarence Fuller, dir.)
By
Laure Scott
on July 23, 2013 @ 3:00am PDT | Comments (0)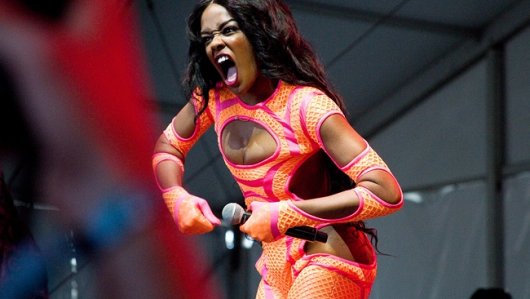 Independent Representative
Recent Tweets
Thanks you @nbcsnl for having us last night. Always an honor to be in that building.

Also remember Jamie Fawcett we hv pictures of ur tiny penis & rather large gut. Ur a true sicko for taking pictures of us while being naked.

My band is in the other room screaming at the TV (and each other) over this Cowboys-Giants game. Can't wait for February 1st...

RT @MicEMead: "Love is a port-a-potty filled with hope and happiness."

2 minutes after STAR WARS 7 trailer airs in theaters an iPhone capture will post on YouTube. Just release it in HD. Can't fight progress.

Remember AUS anyone printing or posting unauthorized photos of me in a bikini from these DISGUSTING/PERVERTED OLD MEN is AGAINST my will!

End rant. Going to eat a box of fried chicken. Bye.