Azealia Banks "ATM Jam" (Clarence Fuller, dir.)
By
Laure Scott
on July 23, 2013 @ 3:00am PDT | Comments (0)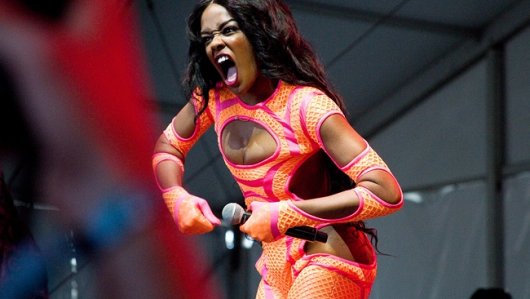 Independent Representative
Recent Tweets
I am so outraged about the state of Ameri- oh hey, JURASSIC PARK trailer!

Dem dinosaurs look fake cuz camera ain't got no feels.

woke up black. woke up sad........again

No one knows what a director does. Not even most directors.

RT @Rschooley: If this is the new threshold for what "savagely beaten" looks like, I hope it's applied to domestic abuse cases. http://t.co…

You're not training the audience to pay $15 to see a trailer. You're training them it's ok to download past you greedy fuckers.

White people being annoying on twitter right now. Both racists and ones overly compensating being not racist. Eye rolls to all.

Feeling stuck all the way over here in Sydney seeing the news just now... Sending my prayers to Ferguson & praying for an equal America.