Cash Cash "Take Me Home" (DJay Brawner, dir.)
By
Laure Scott
on September 27, 2013 @ 8:30am PDT | Comments (0)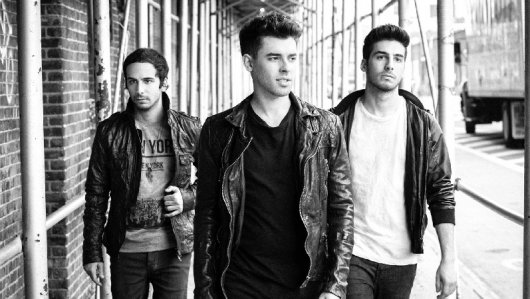 Independent Representative
Recent Tweets
What I don't have in thigh gap-ness I make up in eyebrow arch

@MTVNews I think anytime you name your business "Cash Money" eventually you will have problems.

rapper Suge Knight? oh lazy media. i forgot: "rapper"="thugs"="the n word"

If I had kids, I'd choose a mate strictly for intelligence. The Kahn gene will never be hot, so might as well raise a super villain.

What is this "Shot On The Red" during the #VolcomPipePro? It should be called "Shot On The Red W/ Shitty Lenses" looks like crap. #Arri

Do you know what the first tweet ever written was? It was..."#first" #funfact

Dear God, Today I woke up. I am healthy. I am alive. Thank you.

Hey. What's up? What's your Snapchat?

Dear internet, please stop pointing out to me Spielberg does long takes. In other news: duh.

We're gonna take a distribution fee. Then what ever is left, we'll take a percentage of that. Welcome to indie films.