Cash Cash "Take Me Home" (DJay Brawner, dir.)
By
Laure Scott
on September 27, 2013 @ 8:30am PDT | Comments (0)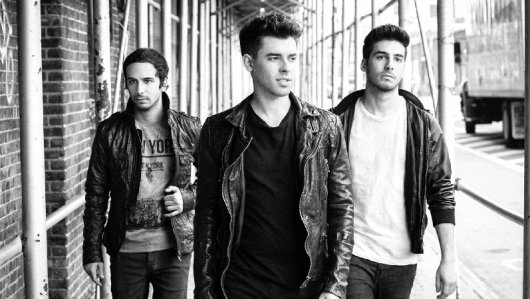 Independent Representative
Recent Tweets
Rice doesn't make you fat. Thinking rice makes you fat, makes you fat. Rice is a state of mind. Just eat it. And then run 5 miles. Worth it.

Did everyone forget that Gawker was a scumbag site that tried to ruin people's lives with rumors and lies?

these acts against leslie jones....are sickening. its racist & sexist. it's disgusting. this is hate crimes. this aint "kids joshing round"

Me and Drake both listen to Frank. Radio has to support amazing artists.

Every station across the globe. I Heart. Clear Channel local stations. Satellite. Every station. This will make the world better.

Why do scanners always have to keep "warming up"? It's August and 80 degrees out.

Power to the people. Power to the artist. Empower the artist and create a more inspired world.

I love this show and the people who worked on it so much it's truly sickening.

That girl is bisexual, I am super shocked, said no college student ever.