Cash Cash "Take Me Home" (DJay Brawner, dir.)
By
Laure Scott
on September 27, 2013 @ 8:30am PDT | Comments (0)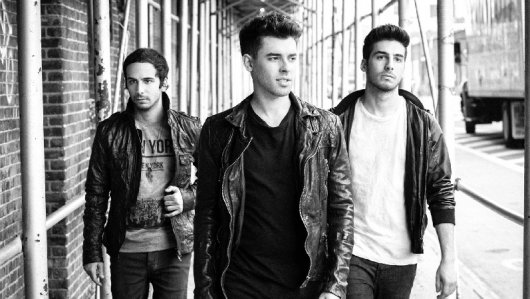 Independent Representative
Recent Tweets
Instead of plastic surgery everyone take a tip from Mariah: have lighting guy walk around with a key light in front of you everywhere.

RT @PromoNewsTV: 1st MusicVidFest takes place at BFI Southbank in London on Nov 10th, with Joseph Kahn the keynote speaker http://t.co/91Qf…

Left wallet at mom's house. She sealed it so tight it took 3 minutes and an exacto knife to open it… http://t.co/mWGL2Lf5S0

"Twerking is not feminism… it's not liberating, it's not empowering. It's a sexual thing that you're doing on a stage" - Annie Lennox

Sometimes I feel like just saying I love you isn't strong enough to express how much I love you…

I'd be more successful if I didn't want to sleep all the time.

The Chinese government just learned a lesson we in the US have known for a while. Kenny G will fuck u up. Via @THR http://t.co/LzqN9dbqNh

@RobLongert thank you sir! mixing genre's (oldies/doo wop/soul/hip hop/trap/disco/nuwave/afrobeat/country/tvthemes) is my pleasure!

This is a good example of what I typically wear on planes, in front of lots of other people who all… http://t.co/cYk1xkB3V1

@davechensky Martin Campbell is great. GREEN LANTERN is better made than THOR. GREEN LANTERN is a donkey dick character.