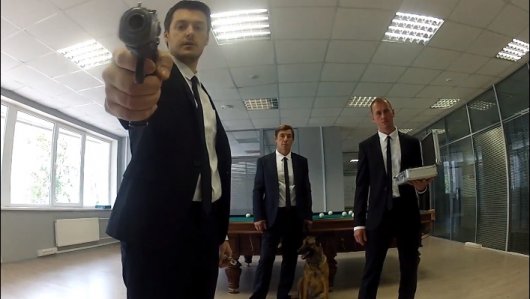 30 music videos plucked from the over 140 "watch it" posts we ran this March. This month's Best-Of covers nearly all the bases, from the jump-cut madness of Passion Pit, to the Yeah Yeah Yeahs' chronologically challenging morality tale, rotoscope grafitti for Joey Bada$$, a first person shooter from Russia that became a breakout hit, and even some poppier fare.
Some of these are NSFW — especially the FOALS clip at the end — so careful where you click.
Check the individual video links below for full-credits and reviews. Or watch em all as a playlist via YouTube or embedded below.
Best Music Videos of March 2013