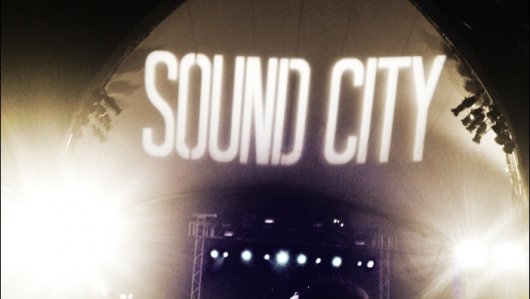 First off, Monday will be back to the normal flow for Videostatic. Thanks for being patient while I'm on my annual SXSW visit.
I'll keep this brief.
The MTVU Woodies Festival has basically grown to one of the biggest events of the day. Huge crowd, mostly consisting of fans instead of industry people. Multiple stages. Lots of bands and rappers. And I finally learned how to pronounce Haim. It's not how you'd expect.
Got to see a dayshow with Fitz And The Tantrums, who recently shot a video with director Jordan Bahat. They're as good as ever, but stocked with a crop of songs that sound like crossover smashes.
At night I saw a fantastic Foo Fighters cover band. And by that I mean it was the Foo Fighters as the backing band in a tribute to Sound City studio with guests Stevie Nicks, John Fogerty, and many others. 3+ hours of rock.
Back Monday. See you then...