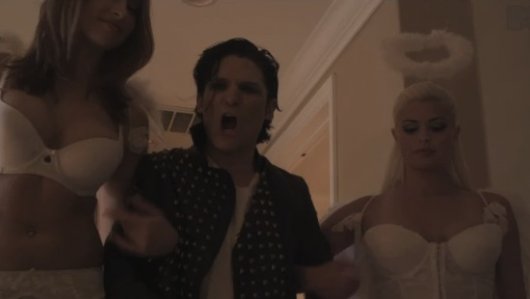 Corey Feldman has made a music video. You remember Corey from his hit movie run in the ;80s— Goonies, Lost Boys, Gremlins, Stand By Me — or maybe his rebirth as reality TV star and professional celebrity. He's been in plenty of videos, everything from Moby to Katy Perry. And he's released an album before — Love Left — and has performed songs on TV (please watch this Howard Stern TV Show performance, please), so I guess it's about time.
Corey is intense here. And takes his main performance and styling cues from old friend Michael Jackson. The video is in the style of a one-shot, taking us through a full day for Corey: We're talking lots of women, partygoers and rockers, all on-site at his house. Also on-site for a quick came: Goonies co-star Sean Astin.
Also, did I mention Corey is intense here? Like, super intense?