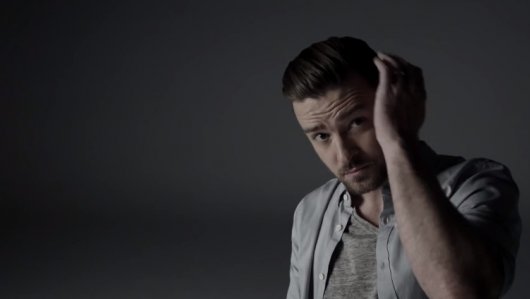 In what's either good news or stupid news (maybe both), YouTube has decided that the Justin Timberlake "Tunnel Vision" video will be allowed to remain on the site despite the fact that many similarly explicit videos have been banned (most notably, the naked version of Robin Thicke "Blurred Lines").
A YouTube rep, quoted by ABC News, says:
"While our guidelines generally prohibit nudity, we make exceptions when it is presented in an educational, documentary or artistic context, and take care to add appropriate warnings and age-restrictions."
And here's the official policy:
Most nudity is not allowed, particularly if it is in a sexual context. Generally if a video is intended to be sexually provocative, it is less likely to be acceptable for YouTube. There are exceptions for some educational, documentary, scientific, and artistic content, but only if that is the sole purpose of the video and it is not gratuitously graphic. For example, a documentary on breast cancer would be appropriate, but posting clips out of context from the documentary might not be.
While I don't have a problem with "Tunnel Vision" being allowed to remain on YouTube — in fact, I agree with the decision — I do have a problem with similarly nude videos, be it Robin Thicke "Blurred Lines" or Is Tropical "Dancing Anymore," which was banned 20 minutes after going live on YouTube.
So, why does Timberlake get a pass? Is it because he's the arguably the biggest pop star in the world (a valid point), or is it because they don't want VEVO (or J-Tim's own MySpace network) to get a piece of exclusive content that also positions YouTube as the fuddy old site where you parents post their kitten videos.
Whatever the case, YouTube should have a consistent policy and not fly the "artistic context" flag only when it serves their interests.