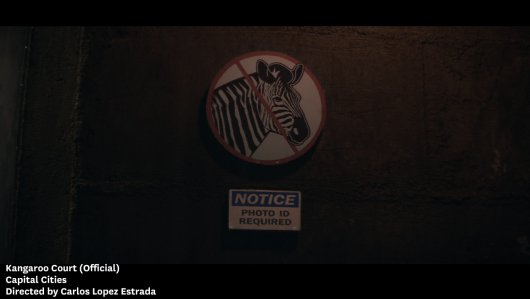 It took until 1992 for music video directors to get credits in the old MTV credits — eleven years into the life of MTV, but just in time to make near household names of Michel Gondry, Spike Jonze and many others.
The Internet age moves much faster and director credits have arrived on VEVO in just four years. The style is nearly the same: A lower left chyron — using a more modern font than the old MTV style — that appears at the beginning of each clip, and anytime you mouse over the video window.
And, the chyron is notable for what's omitted:
Albums, which have been rendered passé via streaming and the iTunes store.
Labels — perhaps a nod to the fact that so many artists now self-release without a need for a major to bankroll the project and ship physical product to stores
It's a big deal and a huge bump for any director knowing that the next time a huge video hit lands — Miley, where are you? — every person will see the director name there in the bottom corner, and not hidden somewhere deep below. It's not the only issue directors' have been trying to address, but it's one of the most prominent.
Respect.