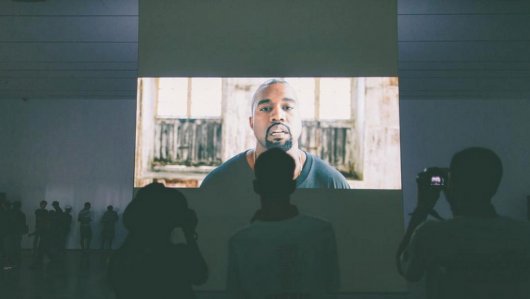 "Music is art, and art is important and rare" - Taylor Swift
Bet you didn't think Kanye and TayTay had much in common, huh? But, catching glimpse of Kanye's music video collaboration with director Steve McQueen will require you to make it to LA's LACMA museum before the video heads back to destination unknown on Tuesday...
LA Times has the video pegged as a nine-minute one-taker that starts kinetically with Kanye antagonizing and engaging with the camera, but then ends with the rapper collapsed and virtually still.
Check out MTV.com's report for a breakdown of the video installation... and stay tuned for where or if it shows up next.