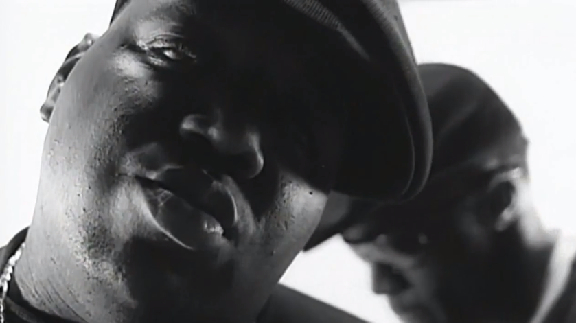 Craig Mack's "Flava In Ya Ear (remix)" is one of those videos I've referred to countless times on this blog. It's one of the most important rap video of the '90s, if not all time.
It's as timeless a music video that there ever was: It looks as badass today as the day they made it. It's confident, close-up, simple and striking. Anyone who knows anything about rap videos knows what you mean when you refer to something as being like "Flava In Ya Ear." And while anyone can put artists against a white cyc and hope they have the charisma to pull it off, few of them do. And even fewer directors have the style to make it work.
This is the start of Puff Daddy, Bad Boy Records and The Notorious B.I.G. This is start of Hype Williams and his reign as THE director of hip-hop. This is the start of Hype working with Busta Rhymes, the two of them collaborating on many groundbreaking videos. 
If you want to quibble, you could say that Craig Mack gets overshadowed in his own song and video. But, that's the nature of the remix, if not hip-hop itself. Get used to it.