By
Shane Drake
on November 12, 2012 @ 8:14pm PST | Comments (0)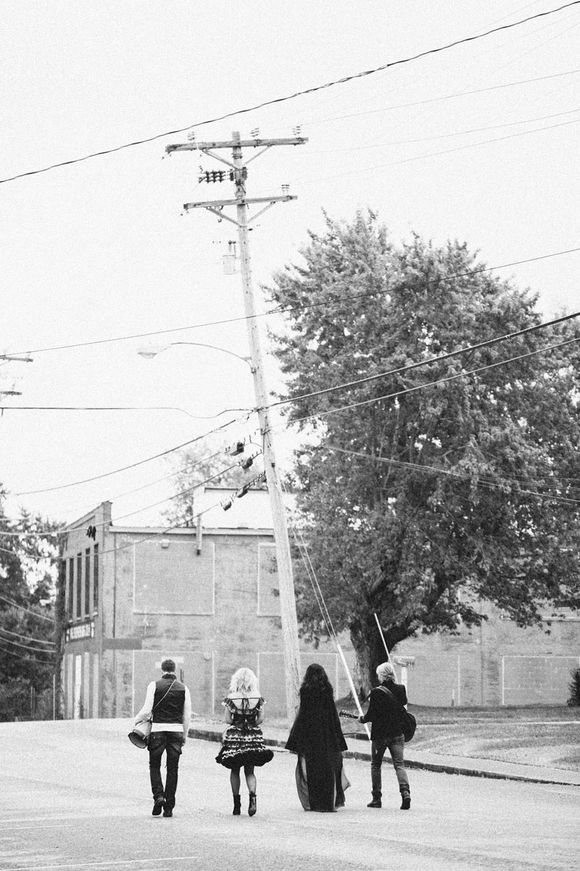 Shane Drake, director:
"I have been a country fan since I was a little boy and every now and then a country song comes along that transcends my perspective of the genre: This is one of those songs. I was struck by the seriousness of the lyrics about a woman so scorned that she's on the hunt for revenge. The visuals needed to be ominous and foreboding, yet somehow shine through at the end with a ring of redemption. I needed to sell that this "hunt" was akin to a coming tornado, so I chose to have Little Big Town walk through a village and have the locals react as they would to an oncoming storm: Children run indoors, shopkeepers close their businesses and everyone with a look of doom on their faces.

Two of the characters that immediately came to me when writing the treatment were the old man on the porch stomping his foot and the woman beating the blanket. I wanted a mystical element, a set of characters that foresaw the darkness coming and engaged in curious rituals throughout the duration. It's as if they were holding the universe in balance while the band, and Karen Fairchild in particular, brought the fury.

Our other key element was the main antagonist role. The 'bad guy' needed to be a specific character who was both a tangible target for Karen's scorn, but also represented the devilish ethos of any ill-intentioned man in a relationship. We were so fortunate that the band had a friend in Johnathon Schaech, our lead. He was the right combination of alluring and devious — Plus, I had been a fan since his early films with director Gregg Araki.

We filmed in a little town called Watertown, just outside of Nashville. All the elements aligned for us that weekend, as the weather was gloomy and the town was empty due to Columbus Day. I have to give a shout out to our DP, Ketil Dietrichson, who killed this and was my chief collaborator, aside from the band members of course."
--> watch "Tornado"

Little Big Town "Tornado" (Capitol Nashville)
Shane C. Drake, director | Iris Baker, producer | Taillight TV , production co | Ketil Dietrichson , DP | Clay Browning, editor | Chandra Pereira, exec. producer |  Joanna Carter, commissioner