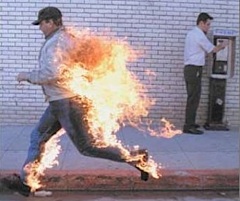 Our pals at the always insightful music video blog 30frames have hit upon a winner: A mash-up of Google Maps and music videos...
First up in MAPS is the classic Spike Jonze video for Wax "Southern California." 30Frames found the location, found it on Google Maps Street View and then drops some knowledge.
Perhaps this could be the first step in a music video tourism industry?
Visit 30frames for "Maps - Southern California"