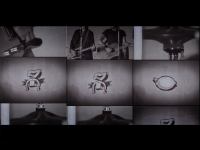 The Warren Brothers "Change"  BNA
Shaun Silva & Lightborne , directors
Jon Hopgood & Jon Emery, producers
Tacklebox Films & Lightborne, prod. cos
Jeremiah Shuff, editor
Description: Motion design specialists Lightborne teamed with director Shaun Silva to create a virtual slot machine for country duo The Warren Brothers' new video, "Change." Performance takes place among the classic icons found on the spinning reels of a typical one-armed bandit.