BoingBoing has picked up a great video that A/B's the Raiders Of The Lost Ark opening sequence with classic adventure flicks that director Steven Spielberg mimiced, often shot for shot. Copying? An homage? Or, is it, as they say, "How culture works... if we let it."
Rihanna's "You Da One" isn't the first video to be clearly based on a visual reference. It's not even the first video from Rihanna and director Melina to be accused of recreating another artist's work — in this case it's a Solve Sundsbo fashion shoot; in the more famous case, it was director/photographer David La Chapelle. Is it a copy? Had you ever heard of Solve Sundsbo before this brouhaha? Does that matter? And is the game of "treasure hunt" and finding visual references way too easy in the Internet age? Or should we just relax and let culture/art evolve as it always has?
Somewhere, Mark Romanek is thinking how glad he is to be making movies now. --> watch "You Da One"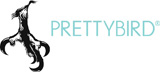 Rihanna "You Da One" (Island Def Jam)
Melina Matsoukas, director | Malachy Mcanenny, producer | Prettybird, production co. | Sugar Management, rep | Gosta Reiland, DP | Jeff Selis, editor | Nathan Parker, production designer | Spine, graphics | Candice Ouaknine, Juliette Larthe, exec. producers 
note: logos represent site sponsors