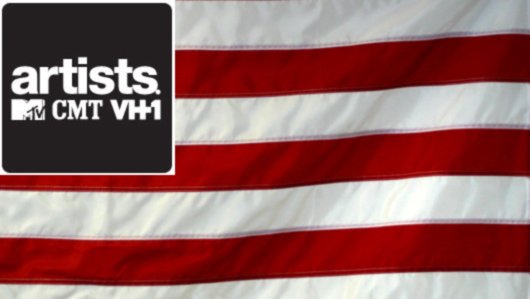 Sure you can set you DVR, but I say wake up at 6am on July 4th and tune into MTV, Vh1, or CMT for 12 hours of music videos and other content from independent artists.
The holy trinity of Viacom Music Video channels put the focus back on music for a 12 hour stunt that will feature music from all genres, with a special emphasis on new acts from all genres.
Each channel will put its own spin on things:
MTV will be having special host breaks from Vampire Weekend, Iggy Azaela, Chance The Rapper, and Best Coast's Bethany Cosentino
CMT will be going with an "ultimate BBQ playlist"
Vh1 will have Jim Shearer hosting out of Philadelphia, where the network will be broadcasting the Philly 4th of July Jam from 8pm-11pm, featuring The Roots, John Mayer, Jill Scott, Demi Lovato and more. Vh1 will also be showcasing their new STOP/WATCH micro-series where artists and bands have 60 seconds to make their musical points.
So, tune in. Or DVR it. Or, if you want to really feel like it's the good old days, break out your VCR and tape over some old episodes of Starsky & Hutch.
PS: In a tie-in with the networks new artist discovery platform —mtv.com/artists, vh1.com/artists and cmt.com/artists — any monetary tips you leave for your favorite artists will be doubled by Viacom and Monster DNA headphones. (And yes, of course there are terms and restrictions).