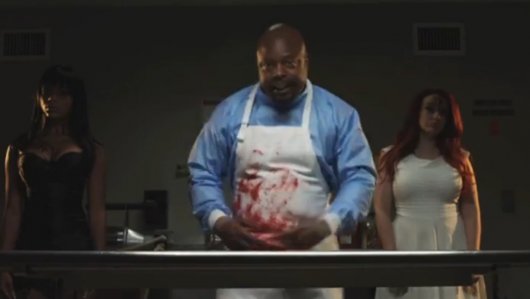 First, a reminder of the YouTube rules:
"Sexually explicit content like pornography is not allowed. Videos containing fetish content will be removed or age-restricted depending on the severity of the act in question. In most cases, violent, graphic, or humiliating fetishes are not allowed to be shown on YouTube."
and
"If the violence shown in your video is particularly graphic, please make sure to post as much information as possible in the title and metadata to help viewers understand what they are seeing. Providing documentary or educational context can help the viewer, and our reviewers, understand why they may be seeing the disturbing content."
That of course leads a blurry area: Can your music video have autopsy photos in it? Or, more specifically, an autopsy photo of Tupac Shakur. Or, to get really granular: A recreation of a Tupac autopsy photo?
The answer seems to be "no" as Wyclef Jean found out when his music video for "April Showers" was pulled due to 2pac impersonator Richard Garcia being a bit too convincing in his role as the deceased and partially eviscerated rapper.
TMZ has the details — because of course they do — along with a prediction that the video will be back up soon.