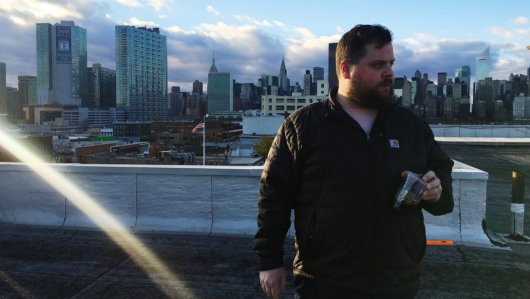 [via press release]
OB Management strengthens its US offering by appointing Doug Klinger as Directors' Agent for music videos at Reprobates' NY office, reporting to new President of Reprobates, Kim Jarrett.
Klinger previously worked as part of Vimeo's curation team where he was active in highlighting new directors' work through the renowned ʻStaff Picks'. As well as his work at Vimeo, Doug co-founded IMVDb 6 years ago, ago, a site which dedicates itself to building a cohesive database of music videos and championing the people who make them. Through both companies Doug orchestrated and hosted podcasts interviewing various members of the music video community from directors to producers and everyone in between.
2016 has been Reprobates' most successful year to date with outstanding work delivered across all genres, culminating in Andrew Donoho scooping the award for Best Rock Video at last years MTV VMAs.

Until now, Reprobates has been spearheaded by Kim Jarrett and Sam Davey from OB's London Office, but with an overwhelming demand from US clients it has become crucial to find someone on the ground to solidify and support its boutique offering.

Sam commented: "Since Reprobates launched, our traction in the US has grown significantly year on year. Kim Jarrett's dedication and hours of graft building that side of the agency has been exceptional, particularly over the last year, and we feel now is the time to bring on board the right character to fit the culture of OB on US soil." Kim added: "Guiding directors' careers, supporting and offering the care and attention our talent rightfully deserve is at the forefront of everything that we do. After my recent extensive trip to L.A. all roads led back to Doug and we're immensely thrilled to have such an asset on the team."

Reprobates will continue to represent its current roster including Andrew Donoho, Mister Whitmore,Georgia Hudson and Alex Southam amongst others, whilst expanding to represent a select group of production companies and brand new talent from the US, all to be introduced over the coming months.

OB and Reprobates Founder, Otis Bell commented: "Our vision has always been to be a truly international operation offering cohesive, strategic representation for directors on both sides of the pond. Not just having a ʻpartner' or ʻassociated' company in the US but forming a transatlantic group with the same ethos and process in both territories. Just as we built our foundations in the UK through music videos, Doug is the first step in cementing our roots before we go on to expand Reprobates to mirror our unique model in the UK. By offering comprehensive director management and development across music videos, commercials, content and all forms of film making. We're confident that Doug will play a key role in achieving our goals, and with Kim leading the charge, we are already making excellent progress."
Doug Kilnger: "Promoting and celebrating music video directors has been my passion since co-founding IMVDb in early 2011. Through my continued work on IMVDb and time at Vimeo, I've had the opportunity to champion some outstanding work, and I'm excited to bring that passion and perspective to my new role at Reprobates. I'm thrilled for the opportunity to work alongside Kim in adding new talent to an already brilliant roster, and to carry on the company culture that OB has established over the past decade".
Reprobates' full roster can be seen here.