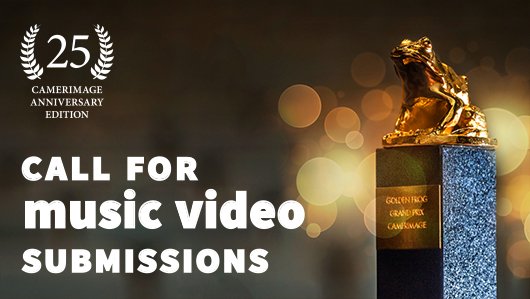 LAST CALL FOR MUSIC VIDEO SUBMISSIONS. DEADLINE: 31st JULY.
This is the last call for entries to the Music Videos Competition at the 25thanniversary edition of CAMERIMAGE, The International Film Festival Of The Art Of Cinematography. The deadline is 31st July.
All submitted entries will be considered for nominations to Best Music Video and Best Cinematography in a Music Video. The list of nominees will be announced by 3rd October and the nominated videos will be screened at the festival in Bydgoszcz, Poland in the main screening room of Opera Nova, the festival's main venue. An international jury comprising film and music industry professionals will judge the videos and present the awards.
There is no entry fee and the submissions can be made via Camerimage website: http://www.camerimage.pl/en/zgloszenia-do-konkursu-wideoklipow-4.html
Only official music videos produced in 2016 and 2017 will be taken into consideration.
Submit your entries now and do not miss a chance of your work being presented at CAMERIMAGE to the international audience of students, young filmmakers and acclaimed professionals of the film and entertainment industry.
Video Static is a Media Partner of the Music Videos Competition