AND PRODUCES G-EAZY'S VISUAL ALBUM
By
Victor Smith
on December 19, 2017 @ 9:42am PST | Comments (0)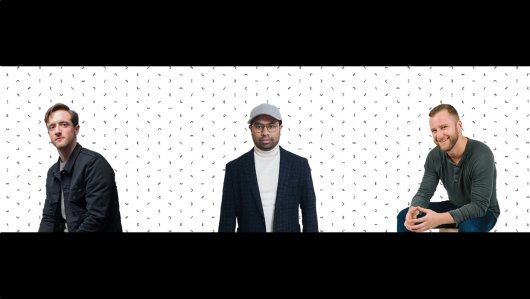 Creative production company Derby official announced the launch of their Music Video division this week. The launch comes on the heels of G-Eazy's highly anticipated dark music video introducing his third studio album, The Beautiful & Damned. The 23-minute short film conveys the two different sides of G-Eazy's life, focusing on the rapper's rise to fame and the effects of his success. The Apple Music-exclusive is a full-service production from Derby, written and directed by breakout talent Bobby Bruderle, and an epic project to kickoff their new division.
Derby, known for cultivating the industry's emerging stars for commercial directorial talent, is expanding into music videos as another medium to showcase their creative chops. The Music Video division launches under industry veteran and Executive Producer, Mary Crosse, with three award-winning music video directors on the roster: Bobby Bruderle, Shomi Patwary and John Poliquin.
"Derby has been producing breakthrough music video work in collaboration with extremely talented music video specialized directors, so it is the natural evolution for us to formally expand our roster," says Crosse, Founder and Executive Producer of Derby.=
Derby's Music Video division is represented exclusively by veteran rep Laure Scott of Laure Scott Reps. She has been representing directors for music videos for over 20 years on a bi-coastal level, and has booked award-winning videos with Lady Gaga, Kesha, Madonna, R.E.M., Britney Spears, Maroon 5 and many more.
Bobby Bruderle got his start as a professional photographer, with his images appearing in publications including The New York Times, Maxim, XXL and most recently a Times Square billboard. He's since garnered over a billion views on his collective music videos, before debuting G-Eazy's The Beautiful & Damned. To say he's responsible for G-Eazy's brand aesthetic would be an understatement. Bruderle has directed his music videos and shot everything from album covers to tour photos for the star since he was performing on college stages. Bruderle's taste has been curated since the beginning, and he is not afraid to go against the grain to standout in a very noisy music industry while maintaining his classic aesthetic and value of timelessness.
Shomi Patwary is a Bengali born, Virginia-raised music video director, who leaves his abstract and left-field mark on any project that comes his way. The self-proclaimed hip hop nerd's skillset spans across video production, graphic and web design, and music production – covering all grounds when it comes to audiovisuals. Patwary works with stars like Beyonce, A$AP Rocky, The Weeknd, Diplo, Major Lazer and many others. Earlier this year, Derby partnered with Patwary on a branded content collab with Mountain Dew, the NBA and Joey Bada$$.
John Poliquin is an award-winning music video director who loves pushing the envelope and creating unforgettable work. Also on Derby's commercial roster, Poliquin has a strong sense of visual storytelling, high-end fashion aesthetics and has implemented his knowledge in combining both live-action and motion graphic techniques to create award-winning work. Directing over 70 music videos all around the world, he has worked with musicians including Walk Off The Earth, Hedley, Finger Eleven, Louane Emera, Grandtheft, and Carly Rae Jepsen. Poliquin has garnered a number of industry accolades including Video of the Year, Pop Video of the Year and Your Fave Video at the MuchMusic Video Awards, Best Video at the Juno Awards, and Best EDM Video at the iHeartRadio MMVAs, among dozens more nominations.