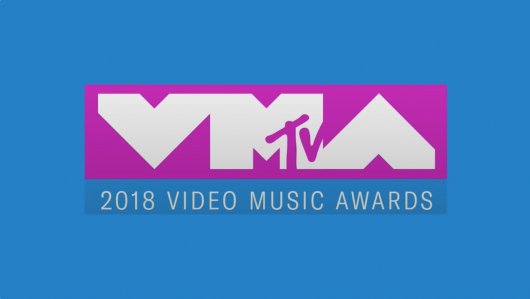 It's that time again. Nominations for the 2018 MTV VMAs have been announced! All categories — except for the professional slate — are voted on by the public, so clicky clicky if you want to have a say about the winners.
The VMAs are schedule for August 20 from NYC's famed Radio City Music Hall.
Nominees are as follows...
VIDEO OF THE YEAR
Ariana Grande – "No Tears Left to Cry"
Bruno Mars ft. Cardi B – "Finesse (Remix)"
Camila Cabello ft. Young Thug – "Havana"
The Carters – "APES**T"
Childish Gambino – "This Is America"
Drake – "God's Plan"
ARTIST OF THE YEAR
Ariana Grande
Bruno Mars
Camila Cabello
Cardi B
Drake
Post Malone
SONG OF THE YEAR
Bruno Mars ft. Cardi B – "Finesse (Remix)"
Camila Cabello ft. Young Thug – "Havana"
Drake – "God's Plan"
Dua Lipa – "New Rules"
Ed Sheeran – "Perfect"
Post Malone ft. 21 Savage – "rockstar"
BEST NEW ARTIST (Presented by Taco Bell®)
Bazzi
Cardi B
Chloe x Halle
Hayley Kiyoko
Lil Pump
Lil Uzi Vert
BEST COLLABORATION
Bebe Rexha ft. Florida Georgia Line – "Meant to Be"
Bruno Mars ft. Cardi B – "Finesse (Remix)"
The Carters – "APES**T"
Jennifer Lopez ft. DJ Khaled & Cardi B – "Dinero"
Logic ft. Alessia Cara & Khalid – "1-800-273-8255"
N.E.R.D & Rihanna – "Lemon"
BEST POP
Ariana Grande – "No Tears Left to Cry"
Camila Cabello ft. Young Thug – "Havana"
Demi Lovato – "Sorry Not Sorry"
Ed Sheeran – "Perfect"
P!nk – "What About Us"
Shawn Mendes – "In My Blood"
BEST HIP HOP
Cardi B ft. 21 Savage – "Bartier Cardi"
The Carters – "APES**T"
Drake – "God's Plan"
J. Cole – "ATM"
Migos ft. Drake – "Walk It Talk It"
Nicki Minaj – "Chun-Li"
BEST LATIN
Daddy Yankee – "Dura"
J Balvin, Willy William – "Mi Gente"
Jennifer Lopez ft. DJ Khaled & Cardi B – "Dinero"
Luis Fonsi, Demi Lovato – "Échame La Culpa"
Maluma – "Felices los 4"
Shakira ft. Maluma – "Chantaje"
BEST DANCE
Avicii ft. Rita Ora – "Lonely Together"
Calvin Harris & Dua Lipa – "One Kiss"
The Chainsmokers – "Everybody Hates Me"
David Guetta & Sia – "Flames"
Marshmello ft. Khalid – "Silence"
Zedd & Liam Payne – "Get Low (Street Video)"
BEST ROCK
Fall Out Boy – "Champion"
Foo Fighters – "The Sky Is A Neighborhood"
Imagine Dragons – "Whatever It Takes"
Linkin Park – "One More Light"
Panic! At The Disco – "Say Amen (Saturday Night)"
Thirty Seconds to Mars – "Walk On Water"
VIDEO WITH A MESSAGE
Childish Gambino – "This Is America"
Dej Loaf and Leon Bridges – "Liberated"
Drake – 'God's Plan"
Janelle Monáe – "PYNK"
Jessie Reyez – "Gatekeeper"
Logic ft. Alessia Cara & Khalid – "1-800-273-8255"
PUSH ARTIST OF THE YEAR
JULY 2018 – Chloe x Halle – Parkwood Entertainment/Columbia Records
JUNE 2018 – Sigrid – Island Records
MAY 2018 – Lil Xan – Columbia Records
APRIL 2018 – Hayley Kiyoko – Atlantic Records
MARCH 2018 – Jessie Reyez – Island Records
FEBRUARY 2018 – Tee Grizzley – 300 Entertainment
JANUARY 2018 – Bishop Briggs – Island Records
DECEMBER 2017 – Grace VanderWaal – Syco Music/Columbia Records
NOVEMBER 2017 – Why Don't We – Atlantic Records
OCTOBER 2017 – PRETTYMUCH – Syco Music/Columbia Records
SEPTEMBER 2017 – SZA – TDE/Aftermath/Interscope Records
AUGUST 2017 – Kacy Hill – Def Jam Recordings
JULY 2017 – Khalid – RCA Records
JUNE 2017 – Kyle – Atlantic Records
MAY 2017 – Noah Cyrus – Records
PROFESSIONAL CATEGORIES
BEST ART DIRECTION
The Carters – "APES**T" – Art Direction by Jan Houlevigue
Childish Gambino – "This Is America" – Art Direction by Jason Kisvarday
J. Cole – "ATM" – Art Direction by Miles Mullin
Janelle Monáe – "Make Me Feel" – Art Direction by Pepper Nguyen
SZA – "The Weekend" – Art Direction by SZA and Solange
Taylor Swift – "Look What You Made Me Do" – Art Direction by Brett Hess
BEST CHOREOGRAPHY
Bruno Mars ft. Cardi B – "Finesse (Remix)" – Choreography by Phil Tayag & Bruno Mars
Camila Cabello ft. Young Thug – "Havana" – Choreography by Calvit Hodge and Sara Bivens
The Carters – "APES**T" – Choreography by Sidi Larbi Cherkaoui and Jaquel Knight
Childish Gambino – "This Is America" – Choreography by Sherrie Silver
Dua Lipa – "IDGAF" – Choreography by Marion Motin
Justin Timberlake – "Filthy" – Choreography by Marty Kudelka, AJ Harpold, Tracy Phillips, and Ivan Koumaev
BEST CINEMATOGRAPHY
Alessia Cara – "Growing Pains" – Cinematography by Pau Castejón
Ariana Grande – "No Tears Left to Cry" – Cinematography by Scott Cunningham
The Carters – "APES**T" – Cinematography by Benoit Debie
Childish Gambino – "This Is America" – Cinematography by Larkin Seiple
Eminem ft. Ed Sheeran – "River" – Cinematography by Frank Mobilio & Patrick Meller
Shawn Mendes – "In My Blood" – Cinematography by Jonathan Sela
BEST DIRECTION
The Carters – "APES**T" – Directed by Ricky Saiz
Childish Gambino – "This Is America" – Directed by Hiro Murai
Drake – "God's Plan" – Directed by Karena Evans
Ed Sheeran – "Perfect" – Directed by Jason Koenig
Justin Timberlake ft. Chris Stapleton – "Say Something" – Directed by Arturo Perez Jr.
Shawn Mendes – "In My Blood" – Directed by Jay Martin
BEST EDITING
Bruno Mars ft. Cardi B – "Finesse (Remix)" – Editing by Jacquelyn London
The Carters – "APES**T" – Taylor Ward and Sam Ostrove
Childish Gambino – "This Is America" – Editing by Ernie Gilbert
Janelle Monáe – "Make Me Feel" – Editing by Deji LaRay
N.E.R.D & Rihanna – "Lemon" – Editing by Taylor Ward
Taylor Swift – "Look What You Made Me Do" – Editing by Chancler Haynes for Cosmo
BEST VISUAL EFFECTS
Ariana Grande – "No Tears Left to Cry" – Visual Effects by Vidal and Loris Paillier for Buf
Avicii ft. Rita Ora – "Lonely Together" – Visual Effects by KPP
Eminem ft. Beyoncé – "Walk On Water" – Visual Effects Supervisor Rich Lee for Drive Studios
Kendrick Lamar & SZA – "All The Stars" – Visual Effects by Loris Paillier for BUF Paris
Maroon 5 – "Wait" – Visual Effects by TIMBER
Taylor Swift – "Look What You Made Me Do" – Visual Effects by Ingenuity Studios