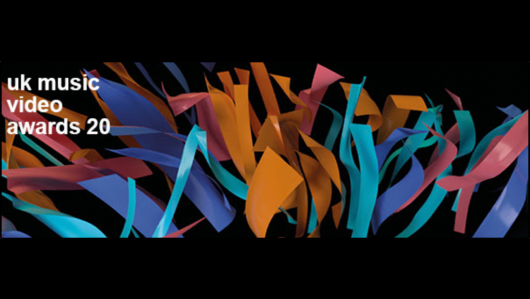 The UK Music Video Awards 2020 is now accepting entries for its 2020 edition, excellence in music video creativity and craft. One new category —ideally a one-time-only category — directly reflects these unique times: Best Lockdown Video, to celebrate work created under the extraordinary conditions of the recent Covid-19 crisis.
Entry deadline is August 3rd, with winnners are slated to be announced October 29th.
Read more for the full press release and/or visit ukmva.com for submission and other details.
[via Press Release]
UK MUSIC VIDEO AWARDS 2020 OPENS FOR ENTRIES WITH A SPOTLIGHT ON LOCKDOWN CREATIVITY
The UK Music Video Awards 2020 opens for business today (June 23rd), welcoming entries in its largest ever show celebrating excellence in music video creativity and craft, in the most remarkable circumstances in its 12-year history.
Together with its usual range of awards including Best Video by Music Genre, Technical Achievement and Individual and Company honours, several new awards have been added this year. Best Lockdown Video is a one-off award, designed to celebrate work created under the extraordinary conditions of the recent Covid-19 crisis when filmmakers and artists have shown ingenuity and resilience to keep creating music videos and other visuals by unusual means.
Two new awards have been added to the Individual and Company honours, that are destined to prove popular within the music video-making community: Best Agent, to recognise their work with directors, cinematographers, and other professionals whose craft is essential to the success of music video-making; and Best Post Production Company, as voted for by the industry for a body of work over the past 12 months. In addition, Best Music Film is a new award for longform music-based programming, from concert film to TV specials, festival coverage to music documentary.
Furthermore, the Music Genre categories have now been expanded, with the addition of Best R&B/Soul Video and Best Hip Hop/Grime/Rap Video. These categories replace the previous Best Urban Video category. As with the other music genre categories – for Pop, Dance/Electronic, Rock and Alternative – three awards will be given in each category, one each for Best UK, International and Newcomer.
Since its inception in 2008, the UKMVAs has grown into the leading global awards programme for music video creativity, the most important annual event in the calendar for the world of music video production. The global reach of the competition last year saw entries from over 30 different territories, with filmmakers from around the world nominated alongside both new and established British talent.
The organisers remain committed to delivering a world-class competition in 2020 despite the effects of the pandemic, giving filmmakers around the globe a chance to share the best music videos and music films of the past year with the jury via a wide range of categories. Through a series of outreach programmes with partners, the MVAs hopes to uncover some of the globe's freshest filmmaking talent for this year's competition, as well as to highlight the best creatives the UK and other more established filmmaking territories have to offer.
The UKMVAs will culminate in a celebration of world-beating visual work on 29th October 2020. Currently there is uncertainty in how it will take place – although it remains possible that the ceremony could be held at The Roundhouse in London for the fifth successive year.
Event director, Louise Stevens, says "While it's impossible to confirm right now what form the final celebrations will take, we're committed to delivering an awards programme which not only honours the best in the business, but which gives new filmmaking talent a chance to showcase their work to the cream of the industry, ensuring that the medium remains the hotbed for creativity that we know it to be.
She continues: "We know that the UKMVAs holds a special place in people's hearts and we'll do all we can to bring the music filmmaking community together – whether in person or virtually – to celebrate their achievements."
The UK Music Video Awards editorial director, David Knight, adds: "For obvious reasons this is a very special year for the UKMVAs. We had already planned to add new categories and redefine our music genre awards. Then came the pandemic crisis, which continues to have a huge impact on music video production. But from the start of this extraordinary period music video makers – and artists – have responded with unmatched resourcefulness and creativity. Whatever happens in the months ahead, the UKMVAs 2020 will be a unique and unforgettable year. The journey to the ceremony in October – at The Roundhouse or otherwise – starts now."
The UK Music Video Awards 2020 is now open and accepting entries in over 30 separate categories, including genre-led awards, as well as specific technical and craft awards, and awards for individual and companies for their body of work over the past year. Submissions should be made via the dedicated website at www.ukmva.com until the entry deadline at midnight, August 3rd 2020 (BST).
The award categories are:
Best Pop Video – UK
Best R&B / Soul Video – UK
Best Dance / Electronic Video – UK
Best Rock Video – UK
Best Alternative Video – UK
Best Hip Hop / Grime / Rap Video – UK
Best Pop Video – International
Best R&B / Soul Video – International
Best Dance / Electronic Video – International Best Rock Video – International
Best Alternative Video – International
Best Hip Hop / Grime / Rap Video – International Best Pop Video – Newcomer
Best R&B / Soul Video – Newcomer
Best Dance / Electronic Video – Newcomer
Best Rock Video – Newcomer
Best Alternative Video – Newcomer
Best Hip Hop / Grime / Rap Video – UK
Best Lockdown Video Best Live Video
Best Special Video Project Best Music Film
Best Production Design in a Video Best Styling in a Video
Best Choreography in a Video
Best Cinematography in a Video
Best Colour Grading in a Video
Best Editing in a Video
Best Visual Effects in a Video Best Animation in a Video
Best Producer
Best Production Company
Best Post Production Company
Best Commissioner
Best Agent
Best New Director
Best Director