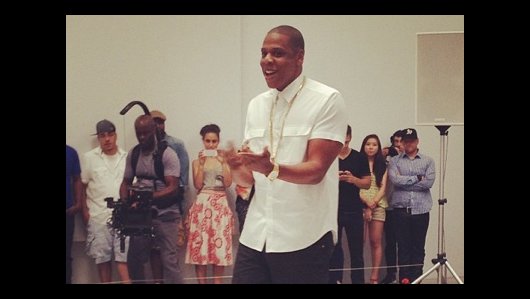 Jay-Z is lip-syncing his song "Picasso Baby" for six hours today. Or as it's commonly referred to: He is shooting a music video.
The rapper is at NYC's Pace Gallery today — which has a Picasso connection — doing a marathon shoot for a crowd of fans and celebs.
The stunt is reminiscent of what The National did for "Sorrow" — playing the same song, live, for six hours straight at MOMA PS1 for Icelandic artist Ragnar Kjartansson's cheekily titled show, "A Lot of Sorrow" — but it's already apparent that Jay-Z can take the same basic set-up and turn it into a worldwide, real-time phonenomenon.
Respect.