By
Doug Stern
on July 22, 2013 @ 8:10am PDT | Comments (0)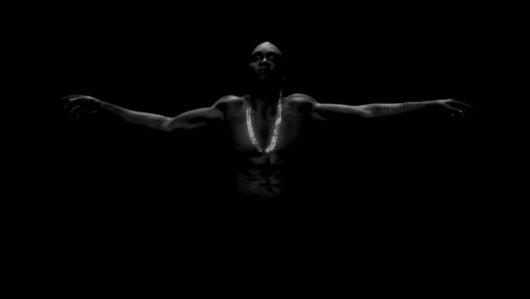 Remember a couple weeks back (aka 17 Kanye paparazzi moments ago) when some footage of Kanye's video for 'Black Skinheads' leaked? Well, we finally have the official version on Kanye's site and it is a lot like the one we first saw - but with a few added twists. Director Nick Knight has created a dynamic look for artificial (and shirtless/pantsless) Kanye complete with various musculatures both realistic and fantastic. This official version is viewable only on Kanye's site has the bonus of a slider that allows viewers to speed up and slow down the clip as well as an Instagram button for snapping stills of the action. I wonder which part will get snapped the most?
Watch the full-featured version of 'Black Skinhead' HERE.
Doug Stern also writes music video treatments and keeps it 300.