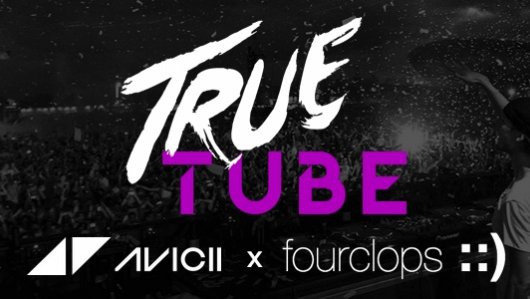 Why make a video when you could instead create a platform for fans to create their own videos out of nearly any video currently on YouTube and the Avicii song of your choice, thereby creating infinite videos without needing to shoot a single frame.
Here's how it works:
Visit TrueTu.be
Do a search for your preferred video imagery (funny dogs, for example)
Create your mash-up, using the Avicii song of your choice and using the site's online editor to pick sync points and nudge things into perfect position
Publish and Share
You can make something silly, yet genius like "Wake Me Up Before You Go Go" mashed-up with "Wake Me Up" or something more elaborate, like a recut of Pixar's "Up" to "Dear Boy," or something lame with puppies and kitties,.
This interactive project from fourclops::) is genius for lots of reasons, but my favorite angle is: The Revenge of the Video Star.
Labels and musicians were largely powerless as YouTube took hold, with users from all over the world uploading their favorite videos without a care about whether they had the rights or permission to do so. So, there's a certain reversal at play by giving music fans a platform where they can do as they will with whatever they find on YouTube, but swapping out the music soundtrack. No need to create or provide visuals: Just let everyone remix, reuse, share and embed YouTube clips to their heart's content