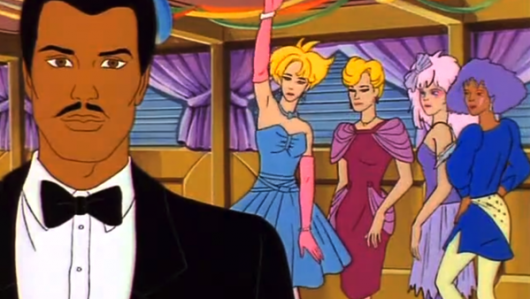 Maybe you're too young to remember the cartoon "classic" Jem And The Holograms. And if you click to watch what I recommend, it'll hit you as pure parody. But, listen kids: This is what the music biz was really like back then. Minus the holograms and other sci-fi prattle, of course.
If you're in music videos, you must watch this episode clip so you can meet Lindsey Pierce, host of influential rock video show Lin-Z TV, and Anthony Juilan, the most dynamite director in the business. And their creative conversation is actually still fairly typical of what you'd hear today.
Spoiler Alert: The director's first question is about the budget.