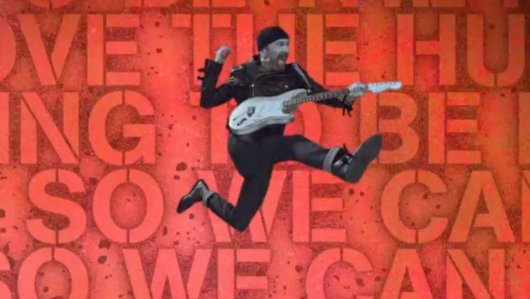 OK, you ingrates. Now you can't even buy the U2 album at iTunes. It's up for "pre-order" for $6.99, so if you're realizing now that maybe you shouldn't have removed it from your library in a fit of meme rage, your only choices are to stream at Beats, or you can buy a fancier physical version for more than that. Happy now?
Freeloading music fans still get one thing for free, however: The video for "The Miracle (Of Joey Ramone)," which is available for free streaming from, where else, iTunes. It's not drastically different from the iTunes commecial, except with an edgier post treatment, more colors and some lyrical shout-outs to the song and The Ramones.
Watch the video at iTunes, if you can find it: Direct linkage seems impossible — sharing is not caring — so look for the big banner in the Music carousel.