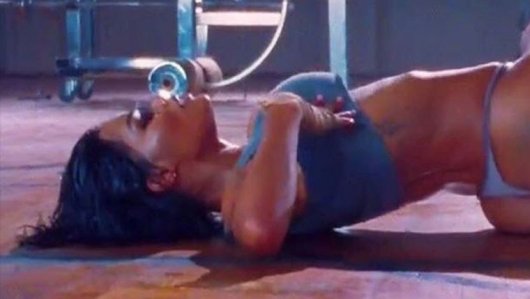 It's interesting that the breakout new star from the 2016 is sombody who didn't perform on the stage, and who took about about half of the time that Kanye West had at his disposal. Meet Teyana Taylor, an actress/singer/dancer who takes a cue from Irene Cara and Jane Fonda, but updated with way more sexuality and booty — and, a shower scene with her real-life fiancee, basketball star Iman Shumpert, that's closer to soft core than a workout tape — in a video that West premiered during the VMA telecast.
Of course, KWest isn't presenting a straight-up dance video. There's an ending twist, that reveals the animalist side of the on-camera actors, and the way we gawk along like obedeient sheep.
If you missed it last night, you're only option (for now) is Tidal. So sheep on over to Tidal.com if you need your fix right now.