with The Uprising Creative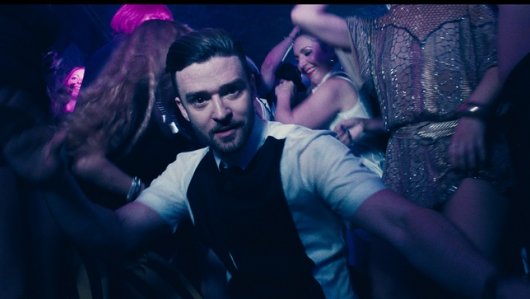 There's been a cat and mouse game to every step of Justin Timberlake's 20/20 Experience, with elements either coming completely unannounced, or teased through various clues hidden throughout his web world. This new video for "Take Back The Night" is still just out-of-grasp, but you can check out an interactive map of NYC at takebacktn.justintimberlake.com, which brings you from J-Tim's [ed: Has J-Tim also lost the hyphen like his man Jay Z?] massive Yanee Stadium gigs and into behind-the-scenes of the video, with pop-up styled tidbits about shoot locations and more.
Wanna see the video? Tweet as directed and sit tight.
It's a smart roll-out, both on a micro level — the twitter gambit virtually guarantees worldwide trending — but if you zoom out you see that Timberlake and his visual/marketing partners at The Uprising Creative — who handled the website(s), the promo clips and even the videos for "Tunnel Vision" and now "Take Back The Night" — have found a way to maintain mystery and heighten expectation in the know everything right now culture of the web.