By
Doug Stern
on July 22, 2013 @ 1:00pm PDT | Comments (0)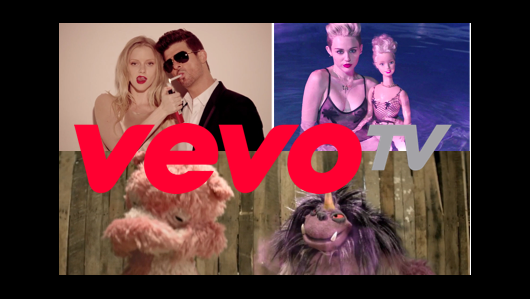 106 & Park was left to do all the countdown heavy lifting after MTV sent TRL the way of the VJ and game shows. But no more! VEVO launched Vevo TV earlier this year and now they are no longer content to just randomly playing the hits. Starting July 22nd, VEVO TV will be playing the hits in hierarchical order!
USA Today has the full story from VEVO's senior VP of music programming, Doug McVehil - including the very first top ten list of videos and the tidbit that VEVO are looking to cast on-air presenters. Fingers crossed for Carson Daly, everyone!
The new countdown airs four times per day, so it is probably on right now.
Doug Stern also writes music video treatments and always votes for Vitamin C.