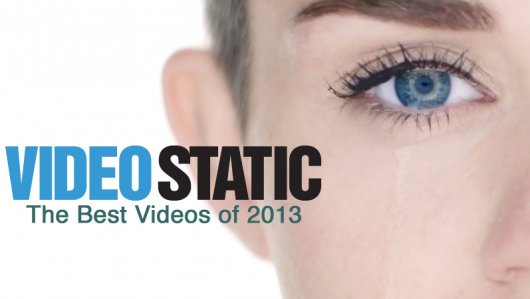 This year we grappled with over 2,100 music videos in over 3,000 posts. That's a lot of videos.
Of those, I especially highlighted over 300 videos via our Best Of The Month lists.
Whittling all this down to a Top 30 list was a hard task, but here it is. This is the 1% of music videos.
They're presented in two groupings: A top 15 and then a "bonus list" of 15 more great videos... All presented in one big playlist. I recommend you hit each individual video though, especially for the interactive videos, so you get the full context.
We'll be pulling out more data and lists from my Best Of 2013 archives through the New Year. Plus, the Best Videos of December, and other updates to the site. So, be sure to come on back when you get bored with your new Furby or whatever you get for Christmas.
The Best Music Videos of 2013
Top 15:
Another 15: