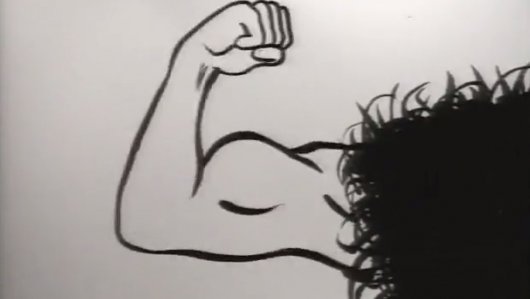 Posting that classic Nine Inch Nails "Broken" videoseries has inspired some of you to confess your deepest, darkest secrets — such as liking a Danzig video — and sharing your favorite "not safe for TV" videos...
So, seems like a perfect listicle topic: Best Not Safe For Work Videos From Before The NSFW Era. Which is really way more badass, since these are videos that got made before there was any real way to get get them seen other than releasing on VHS.
Best NSFW Music Videos Before You Could Watch Videos At Work
WARNING: I don't recommend you watch any of these videos. Certainly not in public. Or at work. Very NSFW. Nudity. Violence. Sometimes both at the same time.
Nine Inch Nails "Happiness In Slavery" (Jon Reiss, dir.) — Yes, pulled from the Broken short film. And yes, something else gets pulled: first a man's phallus and then his entrails. Please use extreme caution, unless you're into that kind of thing.
Bongwater "The Power Of Pussy" (Alan Henderson and Richard Metzger, dir.) - Actually a cute video, but probably a bit dated now that we're in a more shaved era.
Prodigy "Smack My Bitch Up" (Jonas Akerlund, dir.) - This got aired a couple times actually, but broke ground in terms of squeezing drugs, vomitting, violence and nudity into a first-person POV video. (I'll spare you my Femininist reading of this video for another time. Maybe for all time, actually)
Madonna "Justify My Love" (Jean-Baptiste Mondino, dir.) - This looks pretty damn chaste, huh? I agree.
Danzig " It's Coming Down" (Jon Reiss, dir.) - Scrotal surgery. S&M. Masturbation. Also: Danzig. (And yes, this is credited to the same director and actor from "Happiness In Slavery")
There's plenty more out there, so feel free to comment away...
PS: Danzig rules. And so does Jon Reiss.