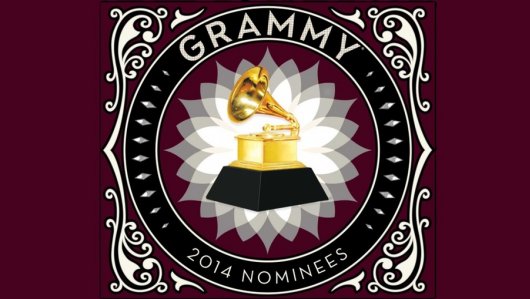 Of the 82(!) Grammy categories, which the academy helpfully ranks in order of importance, music video comes in at #81. For perspective, Best Liner Notes is ranked as #65. Comedy is #55. And if you're wondering, #82 is Best Music Film, which is essentially a renamed version of the old Best Long Form Music Video.
That's not to say the nominations for Best Music Video are off the mark — they're not, especially in the context of the RIAA big music focus of the awards show — but don't you think it's time for the Grammys to maybe give a bit more respect to the most visible and popular manifestation of modern music?
Anyway. Let's dig into Category 81, and then read on for Best Music Film nominees and some other Grammy thoughts
Best Music Video
For an individual track or single promotional clip. Award to the artist, video director, and video producer.
SAFE AND SOUND Capital Cities
Grady Hall, video director; Buddy Enright, video producer
[Capitol Records]
PICASSO BABY: A PERFORMANCE ART FILM Jay Z
Mark Romanek, video director; Shawn Carter & Aristides McGarry, video producers
[Roc Nation]
CAN'T HOLD US
Macklemore & Ryan Lewis Featuring Ray Dalton
Jon Jon Augustavo, Jason Koenig & Ryan Lewis, video directors; Tricia Davis, Honna Kimmerer & Jenny Koenig, video producers
[Macklemore LLC]
SUIT & TIE
Justin Timberlake Featuring Jay Z
David Fincher, video director; Timory King, video producer
[RCA Records]
I'M SHAKIN' Jack White
Dori Oskowitz, video director; Raquel Costello, video producer
[Columbia Records]
And for category 82:
Best Music Film
For concert/performance films or music documentaries. Award to the artist, video director, and video producer.
LIVE 2012 Coldplay
Paul Dugdale, video director; Jim Parsons, video producer
[Capitol Records]
¡CUATRO! Green Day
Tim Wheeler, video director; Tim Lynch, video producer
[Reprise]
I'M IN I'M OUT AND I'M GONE: THE MAKING OF GET UP!
Ben Harper With Charlie Musselwhite
Danny Clinch, video director; Ben Harper, video producer
[Stax]
LIVE KISSES Paul McCartney
Jonas Akerlund, video director; Violaine Etienne, Aron Levine & Scott Rodger, video producers
[Eagle Rock Entertainment]
THE ROAD TO RED ROCKS Mumford & Sons
Nicolas Jack Davies & Frederick Scott, video directors; Dan Bowen, video producer
[Glassnote Records]
And while I've got Grammys on my mind:
1. If you have to place multiple exclamation points in the name of your nominations TV special — The GRAMMY Nominations Concert Live!! - Countdown To Music's Biggest Night — it's probably not all that exciting.
2. I get that Friday night is the TV night that CBS is willing to give for this, but Friday night is also the time that most institutions use to make a news dump, since the media is off for the weekend and the audience isn't paying as much attention as they would if they were avoiding work at the office.
3. Is it in LL Cool J's NCIS contract that he has to host every Grammy event as long as it's on CBS?
4. I hope the Best Rap Song category is televised so we can see how they dance around the song title "Fucking Problems".
4. Quibbling with individual nominations is a sucker's game, although I do think the Album Of The Year category feels a bit soft on the usual "serious" albums that get mixed in with the big hits. I do like that there's now a chance for an epic Kanye rant about the snub, so that's exciting. Also, how is Lorde not a Best New Artist.
5. People: There won't be many more chances to end the injustice. Let's get King Diamond his Grammy win. He's up with Volbeat for Best Metal. Let's do this.